The vineyard
Barrel ageing
The wines of Château Maucaillou are aged in barrel for between 18 and 20 months.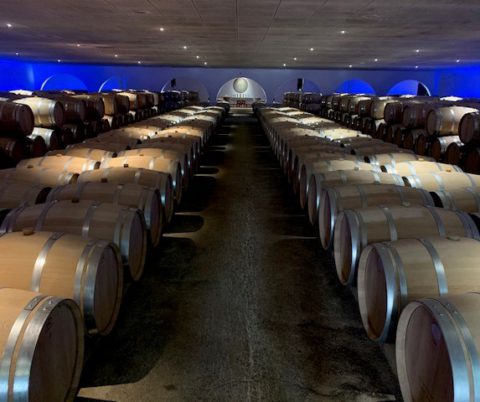 True to the best tradition, which is really only still respected in the Grands Crus, the wines age in exclusively French new oak barrels, whose provenance is scrupulously selected.
Each year 40 to 60% of the barrels are renewed, depending on the vintage and its capacity to withstand the tannins of new oak. 
Two huge, perfectly insulated barrel halls with a joint capacity of 3,500 barrels, house the first year's harvest in one, and the second year's harvest in the other. During these two years of ageing, the wines are regularly racked and fined with egg white to ensure their absolute limpidity.
The average production of Château Maucaillou (first wine) is around 30,000 cartons (360,000 bottles). The production of the second wine is around 9,000 cartons (10,.000 bottles) depending on the yields.