Wine Tourism
Museum and Visits
Museum of Arts and Crafts of Vines and Wine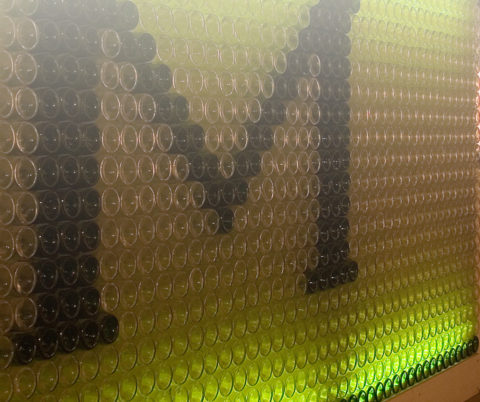 Open every day
except 25 December and 1 January
Visits :

1 May to 30 September :
Guided visits every hour from 10.00 till 17.00
1 October to 30 April :
10.00, 11.00, 14.00, 15.00, 16.00.
Visitors should go to the Boutique where a guide will welcome them for this visit of 1 ½ hours.
Booking is recommended.
+33 (0) 5 56 58 01 23 or by e-mail visites@maucaillou.com.
Dans le cadre des mesures contre la COVID – 19, le Château Maucaillou pratique la distanciation physique et impose le port du masque pour toutes les visites au Domaine.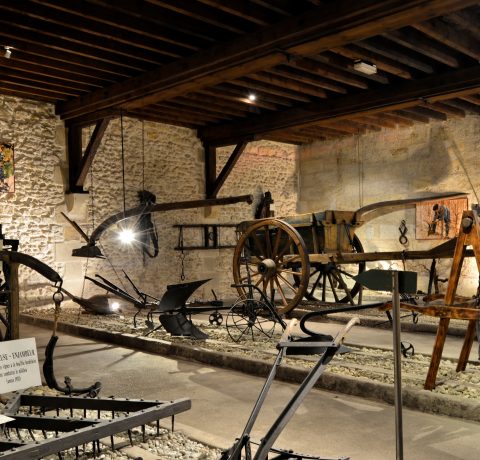 Museum of Arts and Crafts of Vines and Wine
Open to the public since 1987, this permanent exhibition offers visitors a complete experience ranging from the vine plant, work in the vines and the cellar, through to wine tasting.
It also presents some of the auxiliary trades associated with wine, such as oenology, barrel making, cork and glass production, and an entire reprepsentation, from labels to engravings and many other surprising objects, including the intriguing 'aroma organ'. The Museum of Arts and Crafts of Vines and Wine gives not only an idea of what constituted a trade, but what it meant. It follows the theme of Vines and Wine, but also seeks to transmit emotion, without which human endeavour is nothing.
This is the inspiration behind this exhibition which is unique in the Médoc.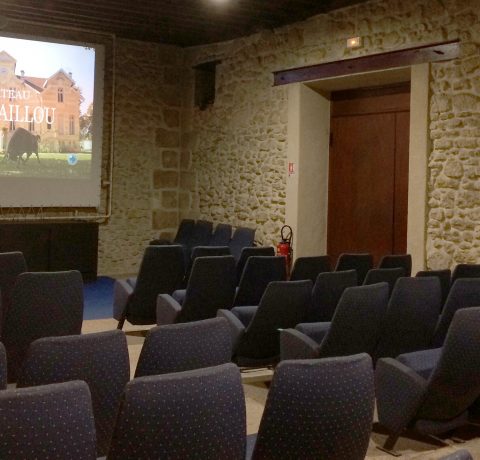 Audio-visual
In the projection room, equipped with comfortable armchairs, you can enjoy a film about all the work that takes place in the cellar and the vineyard.
The passion and the history of wine as seen by the DOURTHE family.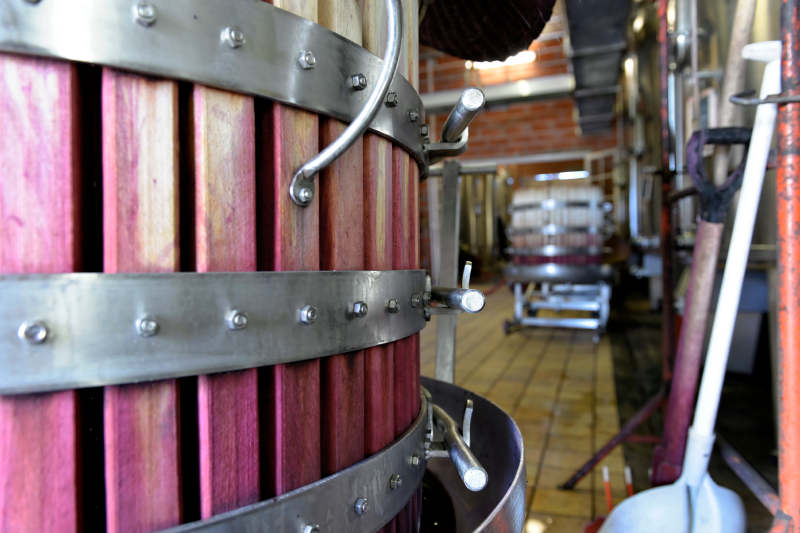 Visit to the cellars and commented tasting
Accompanied by specialist guides, you can discover the technical installations at Château MAUCAILLOU including the grape reception area, the vat room and the first year barrel hall. This visit concludes with a commented tasting of one of the Chateau wines, and a glass engraved with the arms of Château Maucaillou is presented to each visitor as a souvenir of their stay in the Médoc.