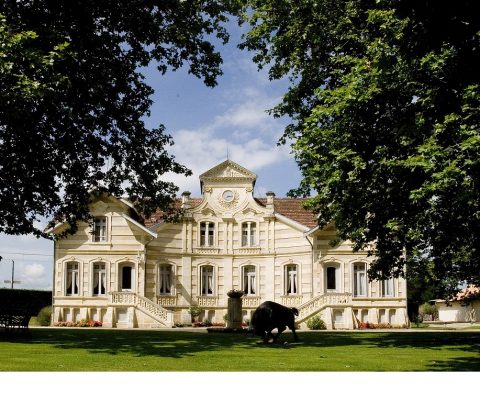 In 1871, the PETIT-LAROCHE family, wine negociants in the 19th century with offices at 104 Cours Saint-Louis in Bordeaux, ordered the construction of the warehouses CAVES et ENTREPÔTS de MOULIS, right in the heart of the Haut-Médoc, next the railway station at Moulis.
They chose this immediate proximity to the station for the ease of loading their wines onto trains destined for the whole of Europe.
"The objective of the Société des Entrepôts de Moulis is to commercialize the wines of the Médoc, either on the Place de Bordeaux or abroad. Wines that they store in their cellars opposite Moulis station, a central point between Margaux, Pauillac, Saint-Julien and Saint-Estèphe", declared Monsieur Petit Laroche at the time.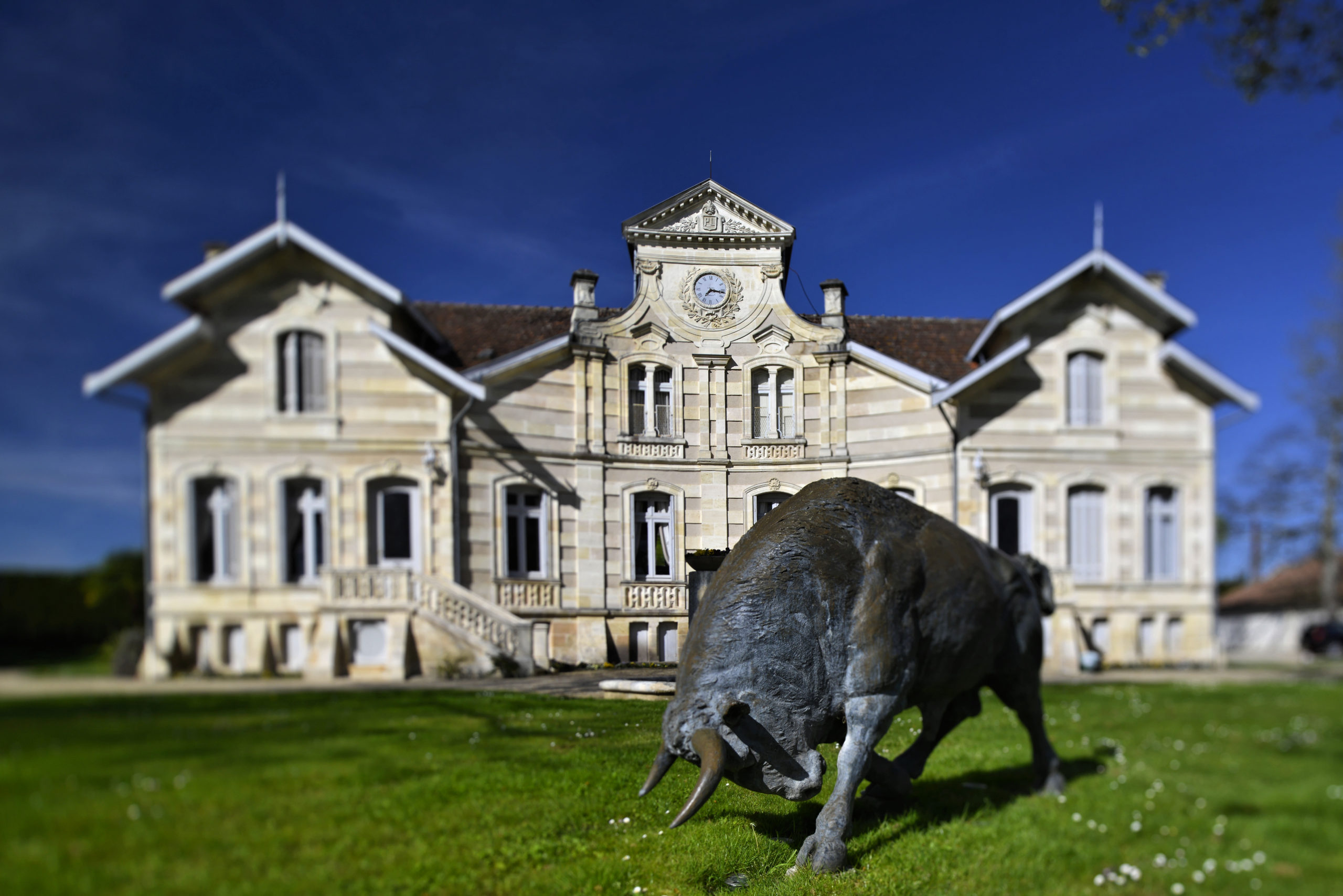 A magnificent group of buildings
Constructed entirely in cut stone, this edifice that originally covered 3,000 square metres was designed and built with the greatest of care, incorporating all manner of features intended to ensure the wines remained in good condition. A huge corridor encircled the main cellars, which were accessible only through lateral entrances preceded by windproof doors. Chimneys with sliding valves were installed in each area to facilitate the evaporation of gasses. These extraordinarily vast cellars for the time had a capacity of 180,000 litres in vats, 9,000 barrels and 300,000 bottles.
In 1875, J. Petit-Laroche got married and offered his wife as a wedding present the construction of a sumptuous mansion house opposite these cellars… the Château that we know today. It was built by  the Marian brothers, from Moulis.
The Château MAUCAILLOU building is inscribed in the inventory of "BORDEAUX CHÂTEAUX".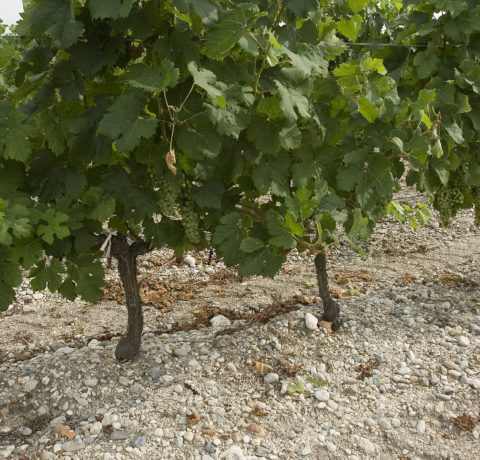 Château Maucaillou
At the same time, J. Petit-Laroche also created a new wine producing estate, which would take the name Château MAUCAILLOU, on two plots known as MAUCAILLOU and CAUBET totalling one and a half hectares.
MAUCAILLOU means "bad stones" in the sense understood by farmers in the Middle Ages when referring to this type of barren gravelly soil on which cereals, the principal source of revenue at the time, could not grow. It was only later that the potential of these gravelly outcrops was recognized as being perfect for cultivating vines of the highest quality.
And so MAUCAILLOU came into being, a winemaking château of the highest order, since the quality of its wines have never ceased to be acclaimed since 1889, in wine competitions and blind tastings amongst professionals, all around the world.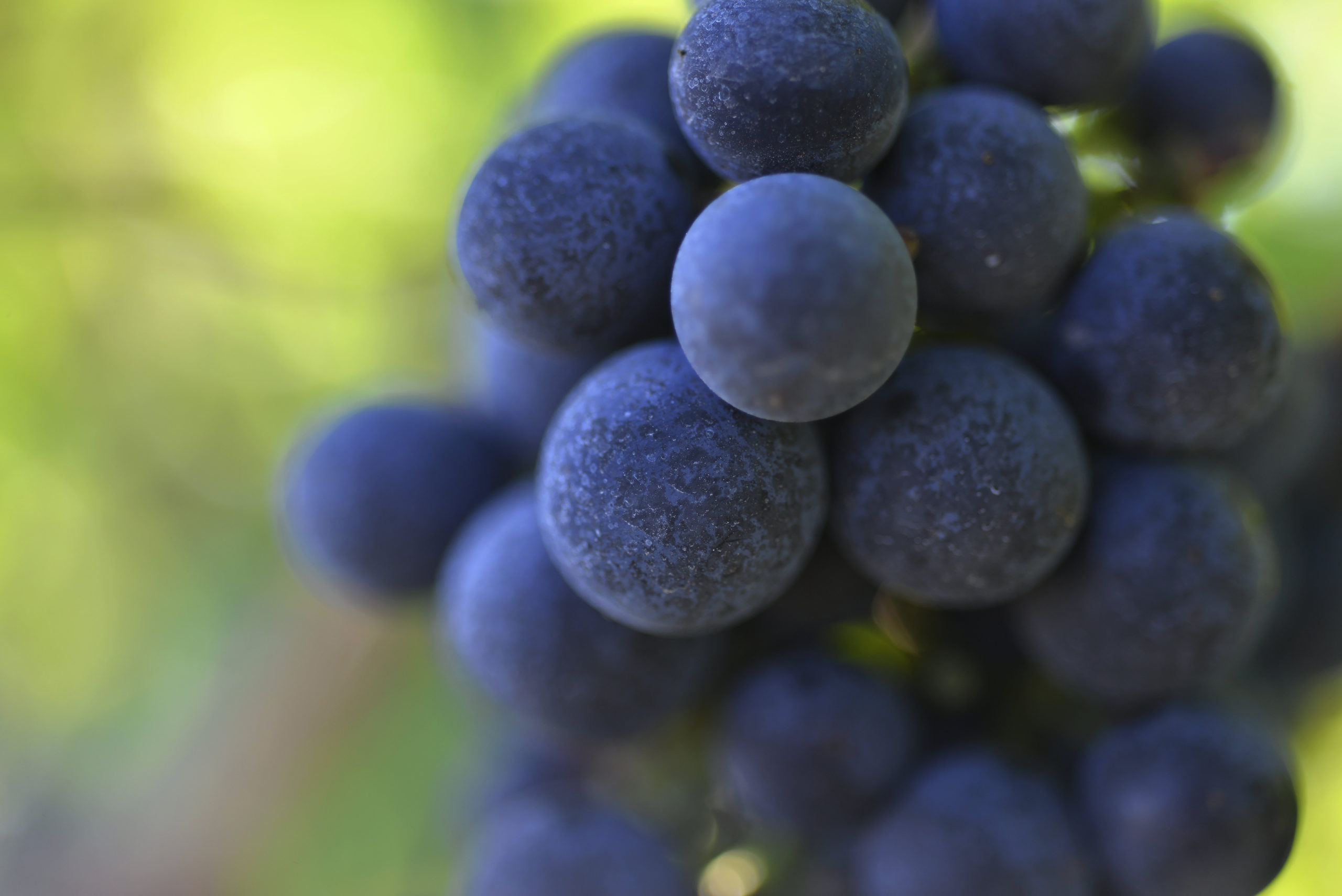 Philosophy
The philosophy of Château MAUCAILLOU can be resumed as:
Grand Cru Classé, cannot,
Cru Bourgeois, deigns not,
Château MAUCAILLOU, is.
Philippe Dourthe.
Certain cynics may think, wrongly, that this is a simple plagiarism of a proclamation made by Philippe de Rothschild about his Château Mouton Rothschild, before this was reclassified from second to first place in the hierarchy of Médoc Grands Crus Classés in 1972.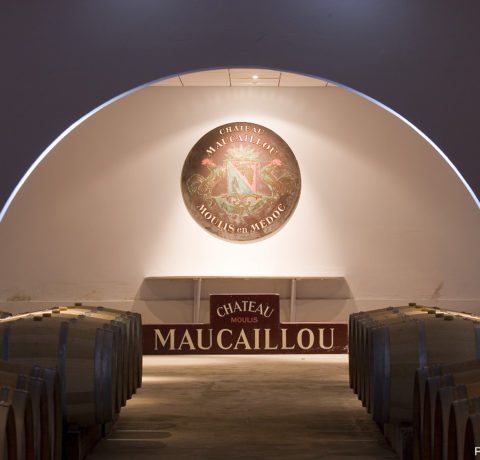 "Château Maucaillou, is"
"Grand Cru Classé, cannot" – Château MAUCAILLOU can never form part of the 1855 classification of Médoc Grands Crus for the simple reason that this classification has remained unchanged, and unchangeable, since its inception, and Château MAUCAILLOU was only created in 1875.  The Syndicat of Crus Classés has never agreed to any modification to the official 1855 classification.
Which is a great shame for Château MAUCAILLOU, as many wine critics consider it to be equal to any 1855 Cru Classé.
"Cru Bourgeois, deigns not" – Château MAUCAILLOU was classed as a Cru Bourgeois in 1932. Wishing to form part of a serious classification and not a partisan one, it renounced the 2003 classification of Crus Bourgeois which, in fact, was later cancelled.
"Château MAUCAILLOU, is" – because Château MAUCAILLOU remains and will always be an exceptional Cru appreciated the world over which ultimately has no real need to appear in a new intermediate classification to justify its reputation and status.