Maucaillou
The Dourthe family
A family whose heritage goes back to the reign of King Louis Philippe...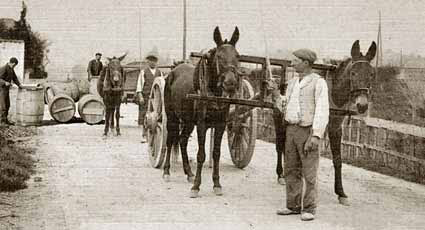 Our ancestor Pierre DOURTHE was born in 1811 during the reign of Louis Philippe. He was the eldest of seven children of Jean DOURTHE, and Marie, née DESPIAU, a family of innkeepers and fishermen at LIT-et-MIXE, a small village on the Landes coast in South West France.
Pierre, a great lover of fine Bordeaux, decided to found his own wine business after his marriage to Jeanne LAWRUE, in 1840. Their union saw the birth of seven children.
Very quickly he built up a faithful clientele amongst the wealthy local families, whose orders he would deliver himself in a mule-drawn wagon.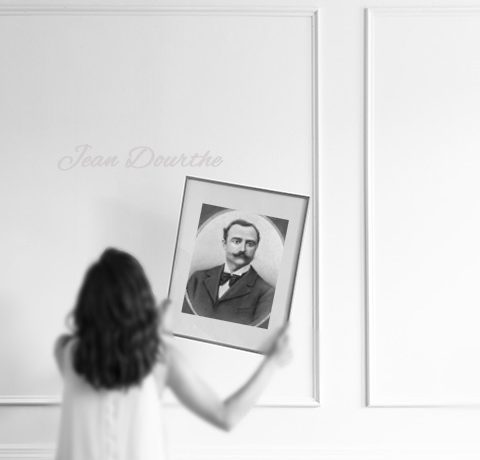 From 1870 to 1904
In 1870, Jean DOURTHE (1841-1905), son of Pierre, succeeded his father in the business and set up in Bordeaux, at 59 Cours de Tourny. He substantially increased the clientele and had Bordeaux wines delivered across most of France.
In 1904, Jean's son Jules, "known as Georges" (1871-1946), and Arthur (1875-1963) DOURTHE joined the family business. They established their negociant business in 1910 under the name Georges DOURTHE and Company and began exporting Bordeaux wines under this brand, which represented an important development for this trading house.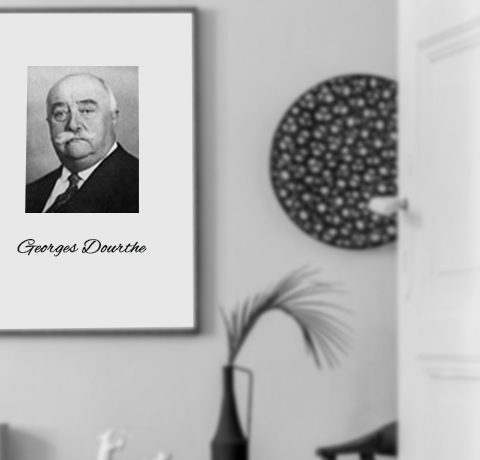 From 1917 to 1926
In 1917 Georges DOURTHE purchased the Château MOULIN A VENT at Bouqueyran, in Moulis-en-Médoc.
His wife, Claire BERTILE, bore him two children Roger (1900-1984), an agricultural engineer and oenologist, and André (1901-1975), qualified in law, and in 1926 the two brothers joined the company whose headquarters were transferred to Château MOULIN A VENT, at Moulis.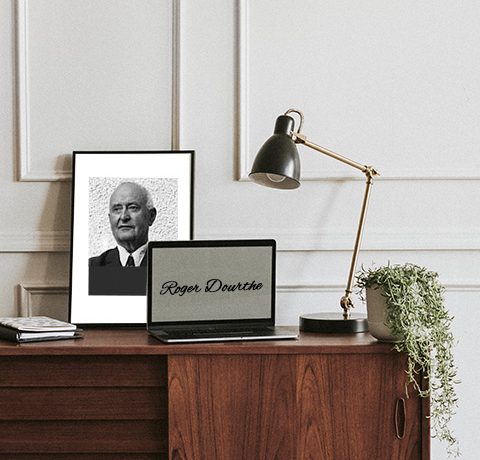 From 1929 to 1984
In 1929 Roger and André DOURTHE purchased the CAVES ET ENTREPOTS DE MOULIS, situated next to the station at Moulis-en-Médoc, to facilitate the distribution of their wines across France and Europe. At the same time, they became proprietors of Château MAUCAILLOU (2.5 hectares, half red grapes, half white).
Roger et André DOURTHE created their own negociant business in 1935 under the name DOURTHE Frères, which would become the C.V.B.G. (Consortium Vinicole de Bordeaux et de la Gironde) in 1965.
Roger DOURTHE was the driving force behind the development of Château MAUCAILLOU and its reputation. He harboured a great passion for this estate, and was responsible for increasing it from 2.5 hectares to a total of 32 hectares on his death in 1984.
From 1964 to 2004
Roger's son, Philippe DOURTHE (1941 – 2013), a qualified oenologist with a diploma in ampelology, joined the family business in 1964 in the position of Technical Director, later becoming Managing Director.
In 1972 he purchased Château FELLETIN (7 hectares), situated on a magnificent gravel outcrop at Lamarque. He later integrated this property into the company Les Domaines du Château MAUCAILLOU, enabling him to acquire a major holding in the business.
He left the C.V.B.G in 1982 to take up the management of Château MAUCAILLOU, creating his own negociant company in parallel operating under the name DOURTHE PERE ET FILS.
In 1989 MAUCAILLOU acquired Château DUPLESSIS-FABRE (16 hectares) at Moulis-en-Médoc.
In 1991 Philippe DOURTHE bought the totality of shares in MAUCAILLOU from the various family members, for the benefit of his three children Caroline (born in 1961), Pascal (born in 1965) and Magali (born in 1967), who worked with him in the family business. The Château MAUCAILLOU vineyard holdings were practically tripled in 22 years to attain, in 2006, 72 hectares in AOC MOULIS and 18 hectares in AOC HAUT-MEDOC.
His investments in Bordeaux continued with the acquisition of Château de BEAU RIVAGE (55 hectares) in 2003, an AOC Bordeaux Supérieur at Baurech with an excellent subsoil of coarse Garonne gravel.
In 2004, he created the HOLDING PHILIPPE DOURTHE that managed some 150 hectares of the finest terroirs, plus the VINOSCOPE (a wine tourism centre), the negociant business NOTABLES DE MAUCAILLOU, and the family property company DOURTHE & Compagnie.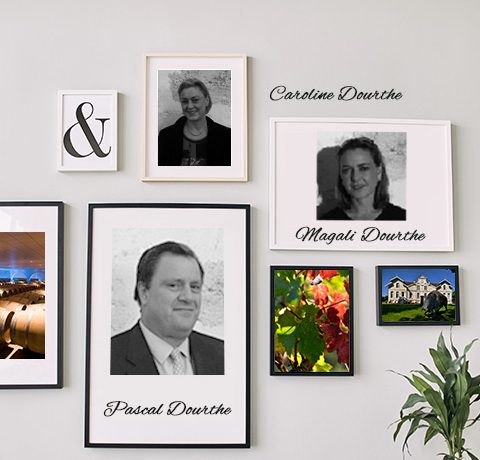 In 2006
Philippe DOURTHE retired in 2006, leaving the management of the HOLDING PHILIPPE DOURTHE and the various wine estates to his children, Pascal, President of the Board, and Magali, Technical Director for all of the properties.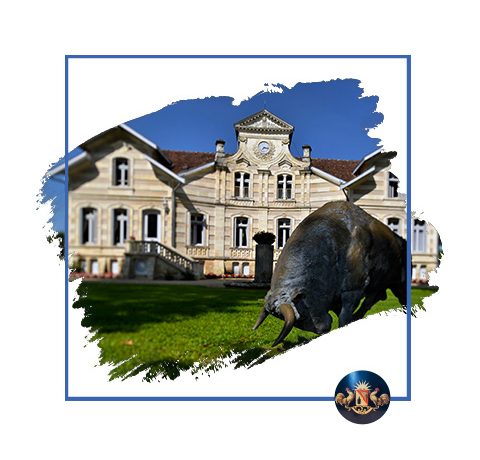 The sixth generation of the Dourthe family take up the reins
In 1985, Pascal DOURTHE joined his father's negociant business DOURTHE Père et FILS, and took over responsibility for its management in 1992. He pursued this activity within the company LES NOTABLES DE MAUCAILOU. The company established its offices and cellars in the CAVES ET ENTREPOTS DE MOULIS, a magnificent ensemble of buildings constructed in cut stone in 1871 that had been the professional headquarters of the brothers Roger and André DOURTHE.
In 1995 Pascal DOURTHE created the company E.D.M. (Entrepôts de Moulis), a subsidiary of NOTABLES DE MAUCAILLOU, to offer wine storage, bottling and shipping services.
Pascal DOURTHE became President of the Holding Group in 2006, supported by his sisters Magali et Caroline DOURTHE.
The overwhelming passion of this family is devoted to the care of magnificent terroirs and the production of wines of distinction that they vinify and age themselves. They are attached to making good value, quality wines that allow all wine enthusiasts to share the pleasure they take in making wines of prestige.