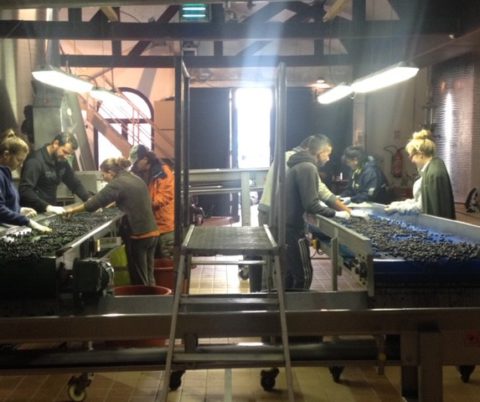 The grapes may be picked by hand or by machine, depending on the parcel, the health of the vines and the weather. The grapes are sorted a first time on the bush, and then transported to the cellar in small crates to avoid them being crushing or spoilt.
They then go into a vibrating grape reception hopper to maintain the integrity of the grapes, always with the same desire to avoid any damage. The two reception areas are equipped with grape sorters and double manual sorting tables. At the end of all these operations, only the healthiest and ripest berries will go into the vat.
Château Maucaillou is happy to welcome visitors all year round, including during this harvest period, to allow them to observe the painstaking work that goes into the wines.